The Coruna virus hits the world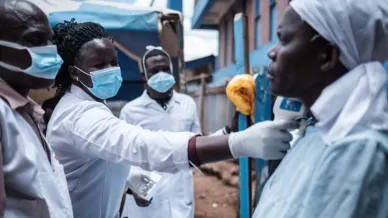 Your support counts, now more than ever!
In Lent 2020, owing to restrictions imposed by the Swiss government because of the Coruna virus, all ecumenical fundraising activities such as soup days had to be cancelled. All church relief organisations, including Partner sein, have experienced a painful loss of income.

Our project partners in Africa and Asia have also been hit by the Coruna virus. They do not benefit from the same standards of hygiene and healthcare as we in Switzerland do, nor are their governments in a position to support them! At this time, they are more dependent than ever on our solidarity with them. It is important for us, in this time of health crisis, to continue to support our partners.

We appeal to you:
Please give generously and help us to continue to support our project partners
Partner sein heartily thanks you in the name of the poorest in this world.

Details of how to make a contibution can be found under "Donation"